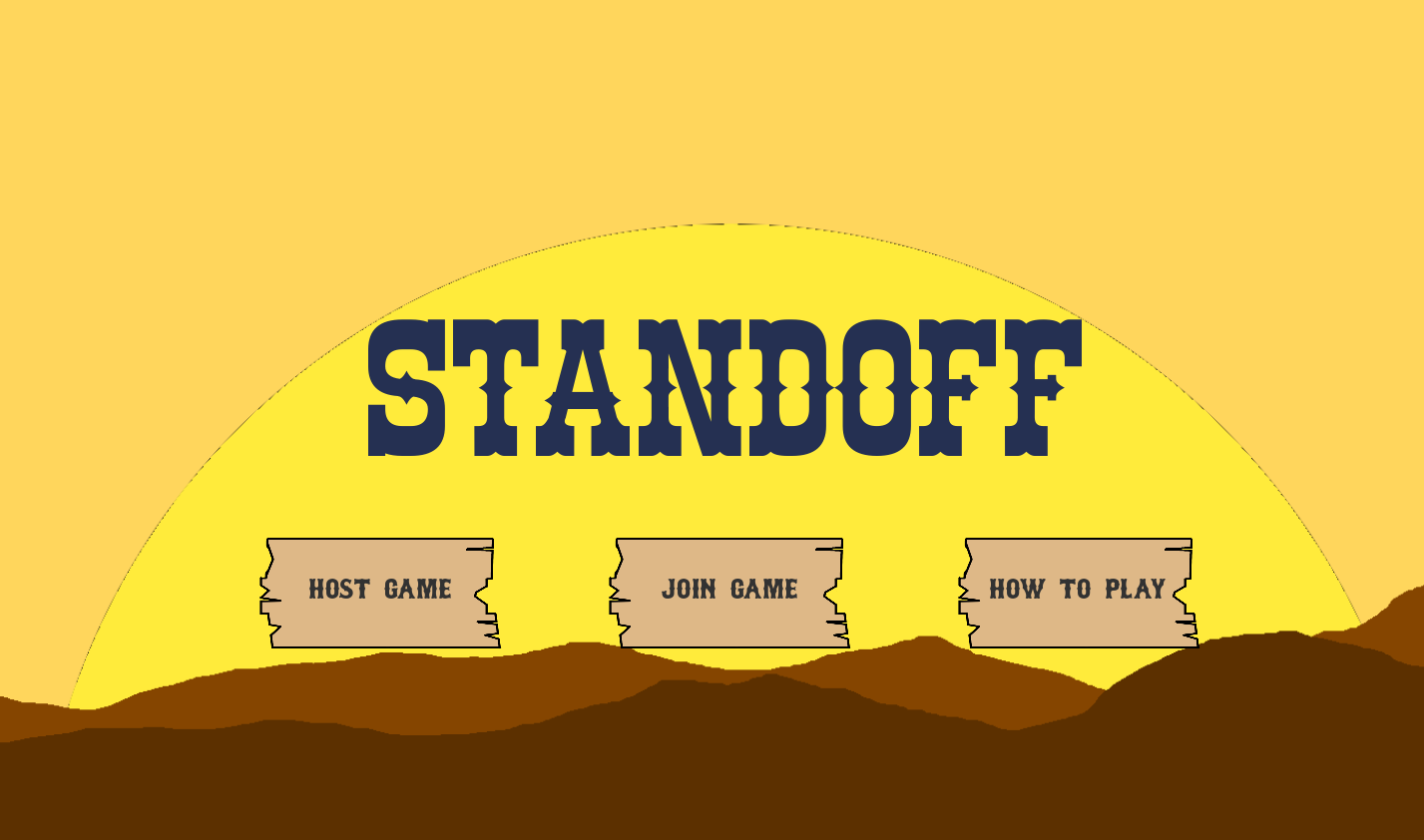 STANDOFF
A downloadable game for Android
STANDOFF is a two-player party game where the objective is to shoot yourself, BUT you have to use somebody else's gun.
Like an inverted Old West style duel, you'll have to run up and smack your opponent's gun to make it go off and shoot you, while taking care to make sure they don't do the same.
Play at your own risk and have fun!
Created by a team of two for the Texas Aggie Game Developers' Fall 2018 game jam, with the theme "losing to win."
Install instructions
Download the apk. Check your phone's setting to make sure that it allows installing apps from unknown sources.
Settings>Apps and notifications>Install unknown apps